The Supreme Court of Texas on Friday decided not to review an appeal filed by attorney Jo Ann E. Combs against Kaufman County's commissioners.
In 2002, Combs was awarded $143,168.95 by a guardianship court for her services as attorney ad litem for Wallace A. Darst and his estate from 1995 until 2002.
However, U.S. Fifth Circuit Court of Appeals justices Joseph B. Morris, Molly Francis and Elizabeth Lang-Miers ruled July 31, 2012, "Because we conclude appellants have governmental immunity from suit on all of Combs' claims, we reverse the trial court's summary judgment and render judgment dismissing Combs' lawsuit."
The legal battle began June 24, 1994, when Joseph Darst, one of Wallace Darst's sons, filed for guardianship of his father. Wallace Darst was suffering from Alzheimer's disease, according to court documents. Wallace Darst died Dec. 18, 2000.
Other family members on July 5, 1994, contested Joseph Darst's qualifications as a guardian. The matter then went before the county's presiding judge, Maxine Darst, Wallace Darst's sister-in-law. Maxine Darst recused herself from the case.
Attorneys then agreed to allow Judge Glen Ashworth, who was serving in the 86th District Court, to preside over the case. Ashworth then appointed Combs as guardian of Wallace Darst's estate as well as his ad litem.
Eight years later, Combs billed the county for her services after the estate could not pay the bill. In 2002, Ashworth awarded Combs the $143,168.95 for fees and expenses.
In 2006, Combs filed a lawsuit against the county to recover the amount Ashworth ordered in 2002. However, Judge John Robert Adamson, a visiting judge in the 86th District Court, dismissed Combs' suit in June 2007.
Then, in December 2008, the Fifth Circuit Court of Appeals in Dallas reversed Adamson's decision.
Finally, after another appeal by the county in the Fifth Circuit Court of Appeals, based on the premise the county had governmental immunity, the court justices agreed and dismissed the case July 31.
"We were delighted," Wood said after learning the Supreme Court of Texas on Friday had decided not to hear Combs' appeal. "This is, financially, extremely good news. If we had been made to pay [her], it would have been more than $1 million."
In September 2012, Wood said the case was a major cost factor for the county, and that the county's commissioners had approved paying $402,406.46 to Bickerstaff Heath Delgado Acosta LLP. Another $95,901.60 was paid to Joseph E. Ashmore, who Wood said was called in as a witness for the county. FedEx was paid $2,820.65 for its services as well.
http://www.chron.com/news/houston-texas/article/Attorney-pleads-guilty-to-stealing-millions-from-3838605.php
A 73-year-old attorney pleaded guilty in Houston federal district court Tuesday to conspiring with his wife to steal $2.3 million from 49 disabled veterans and then hiding the thefts by creating fake reports, imaginary bank accounts and filing a bogus income tax return.
As part of his guilty plea to two of 21 charges against him, Joe B. Phillips admitted to transferring more than $1.36 million from veterans clients' accounts directly to a joint checking account that he shared with his wife between 2003 and 2007.
Phillips' wife, Dorothy, a self-described gambling addict, pleaded guilty to similar charges in April. The 72-year-old admitted to misusing some veterans' money to fund casino trips to Louisiana, where she often gambled at L'Auberge du Lac and Delta Downs, court records show.
But Joe Phillips had insisted on his innocence until Tuesday - minutes before jury selection for his trial was to begin and after his attorneys warned him in open court that his wife's admissions to the couple's conspiracy had damaged his defense.
During that period, the couple withdrew a similar amount in cash, sometimes from ATMs inside casinos on gambling trips. He also acknowledged signing false accounting statements and a bogus income tax return.
Kenneth Magidson, U.S. attorney for the Southern District of Texas said he places a "high priority" on cases involving veterans. "Veterans devote their services and lives to their country and, as deserved, afforded certain benefits. We do not take it lightly when someone violates the trust of these Veterans and takes away what is rightfully theirs by such unscrupulous fraud."
Phillips, who has remained free on $100,000 bond since first being charged in 2010, is expected to be sentenced in December. He declined to comment.
July 31, 2012  The KaufmanHerald By Loyd Cook http://www.kaufmanherald.com/articles/2012/07/31/news/doc5018690b7365f516034189.txt
For more complete information on the Fifth Court of Appeals decision and reaction from county officials, read next week's print edition of The Kaufman Herald and next week's online edition.

 
John Steven Braden, 66, is accused of stealing from an elderly woman for whom he was a caregiver and legal guardian. Photo: Courtesy Photo / SA   
An elderly woman's caregiver is accused of stealing nearly $200,000 from her over the course of two years, officials said.
John Steven Braden, 66, is being held in Bexar County Jail on one count of misapplication of fiduciary property, from $100,000 to $200,000. A judge set bail at $50,000.
Police said Braden, who was given power of attorney over a 79-year-old woman, stole money from her individual accounts and her Texas Adult Protective Services account.
Since December 2010, he made cash withdrawals from the woman's account and filled out checks from her to himself totaling $195,000, police said.
emoravec@express-news.net
Diboll municipal court judge agrees to step down to resolve complaint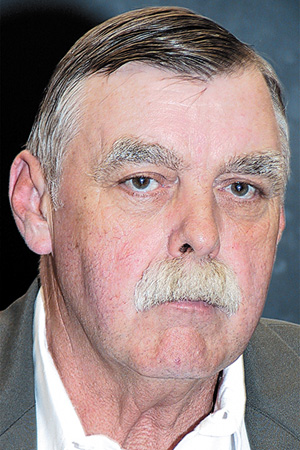 Mary Ellen Bendtsen estate case alleges conspiracy of exploitation, attempted 4949 Swiss Ave. theft by McCay, friends (TX)
June 15, 2012 Estate of Denial™ By Lou Ann Anderson
"I don't do things like that.  I do things according to the law."
Those statements responding to a prosecutor's question prompted tears today in a Dallas courtroom.  And when you've been there, it's especially hard to watch.
While at the hearing, two witnesses provided especially poignant testimony.  In January 2005, Danielle Verot was invited by casual friends to a party at 4949 Swiss Ave.  For those of us who follow abusive probate cases, patterns routinely emerge.  Verot's testimony about her encounter that night with Mary Ellen Bendtsen along with McCay, Burgess and Olsen painted a familiar yet haunting picture.
She described Bendtsen as "weak and slow," not "real vibrant or animated."  Displaying "kind of a vague look," Verot told of Bendtsen becoming "startled, disconnected and frightened" – almost losing her balance – upon hearing an outburst of laughter from party-goers in another room.  When assisting Bendtsen to the second floor of her house, Verot described coming across what appeared to be a home healthcare aide "laying on a bed flipping through a magazine" while McCay was in a bathroom scrubbing the floor.  With perhaps eight to 10 guests that night, Bendtsen, Verot and the unidentified "aide" were the only women in attendance.  Despite the occasion allegedly celebrating Bendtsen's return home after a fall and stay in a skilled nursing facility, Verot said Bendtsen didn't really participate in the party – in fact, no one was really paying attention to her.
Verot also testified to hearing negative references to Bendtsen's daughter, Frances Ann.  This starkly contrasted Verot's earlier experience almost immediately upon meeting Bendtsen when the elderly woman pulled out a picture and spoke fondly of her daughter.  Later in the evening when Bendtsen attempted playing the piano and seemed visibly upset with not being able to finish a song was another impression Verot recalled as also was a conversation with McCay in which he pressed Verot, a professional home renovation contractor, on cost estimates for remodeling the 4949 Swiss Ave. house.
Toward the end of her testimony, Verot recounted a scene occurring as she and her companions were preparing to leave the party in which McCay, Burgess and presumably Olsen were strongly talking to Bendtsen about the need for her to pay her property taxes.  She described the space in which this happened and the physical crowding around Bendtsen as "invading her space and intimidating."  In cross-examination, McCay's defense attorneys asked questions seemingly attempting to characterize the scene as not unusual considering it was the end of January, the deadline for paying property taxes prior to accrual of interest and penalties.
Final direct examination questions centered on a phone call Verot received the next day in which she testified that McCay relayed how much Bendtsen liked Verot and needed her support.  Desired support, Verot said, was encouragement to be at court for an upcoming guardianship hearing.  She said that McCay re-emphasized they really wanted to do business (with her as a home renovation contractor) and "that it would really be helpful for her to show up in court."
Additional memorable testimony came when Frances Ann Giron, Bendtsen's daughter, took the stand.  By all reputable accounts, Bendtsen enjoyed positive, regular relationships with many family members and friends.  Giron described a close relationship with her mother throughout decades in which the two women both lived in the Dallas area and in recent years, was only interrupted by an interval from 1998 through 2004 when Giron accompanied her husband on a series of professional assignments requiring residency in other states.  Even during this time, however, she maintained regular phone contact with her mother and visits were scheduled at least two to three times per year.
Giron spoke of moving back to Plano in October 2004 with caring for her mother as a major impetus for the relocation.  In earlier years, she was seeing signs that Bendtsen was "having problems."  Giron was also aware of the relationship her mother had with Mark McCay and Justin Burgess to the extent that she insisted on hosting a dinner during one visit so as to meet "the boys" as Bendtsen called them.  In testimony, Giron described McCay's behavior at that dinner as a "fawning puppy" terming his compliments and attitudes as inappropriate – "treating Bendtsen more like a date than an elderly lady he respected."
After the dinner, Giron said she was "very nervous" over the relationship as she thought they were exploiting her mother.  A period in which Giron  was "relieved" thinking the involvement had ended didn't last.
Bendtsen spent Giron's first six weeks back in Plano living at her daughter's house and helping her unpack.  While Giron hoped the living arrangement would be permanent, she said her mother insisted on "going home to 4949″ and she complied explaining "you didn't argue with Mary Ellen."
January 12, 2005, brought Bendtsen to an emergency room as she had fallen and suffered a gash over her eyebrow.  Having also hit her head, a "brain bleed" was discovered and treated.  At this point, Giron had a power of attorney drawn up in realizing her mother was incapable of making her own decisions.
A doctor later suggested investigating rehab facilities.  Giron and her cousin explored options and identified a location six blocks from her home although Giron testified how she ultimately planned to care for her mother in her own home, not in a nursing home.  She described Bendtsen as "terrified" of going to some place like that and how "we take care of people in our family."
Upon coming home from the rehab facility search, Giron described finding a message from an Adult Protective Services officer.  She then told of arriving at the hospital only to be informed that McCay was now Bendtsen's POA, all contact must be coordinated through him.  Giron testified that she was blocked from entering her mother's room and that McCay's arrogance made her afraid.  When asked why she didn't just "push your way in," Giron responded "I don't do things like that.  I do things according to the law."
Only after a new legal motion was filed, Giron testified, was she given permission to see Bendtsen for one hour (at a designated time) per day, but by that time, Bendtsen was in a coma.  In her testimony, Giron told of McCay coming in while she was visiting her mother.  "Arrogance" was a characterization used throughout her testimony to describe his demeanor.  During this particular time, she said he spoke to her and she responded "I hope you rot in hell!"  Giron said that day, Feb. 23, was the last time she saw her mother.  Bendtsen died March 2, 2005.
Giron's testimony of Bendtsen's final hospital trip interestingly combined with the afternoon's earlier testimony by Dr. James D'Etienne, an Emergency Medicine physician.  In his testimony, D'Etienne reviewed notes which indicated how patient information was provided by her "POA"  and that "estrangement" from her daughter and sister was part of the history given.
The doctor also recalled how "circumstances were odd" as the nurses discussed with him that in the early hours after Bendtsen's admittance, people were taking pictures (video) and wanting signatures from the patient.  When asked if he would have felt comfortable being a witness to legal documents executed by Mary Ellen Bendtsen, D'Etienne replied "no."  It was during this time that McCay, Burgess and Olsen were on hand to provide Bendtsen a new will diverting her estate from Giron and instead to McCay and Burgess.
Meanwhile, we call your attention to the following articles published this week about the trial:
Investigator testifies he was troubled by defendant's treatment of aging Dallas socialite
June 13, 2012The Dallas Morning News by Jennifer Emily
http://www.dallasnews.com/news/local-news/20120613-investigator-testifies-he-was-troubled-by-defendants-treatment-of-aging-dallas-socialite.ece
Stay tuned!  More on this case next week.
A Houston Chronicle investigation has revealed that federally approved fiduciaries have stolen from disabled veterans in Texas, in many cases tens of thousands of dollars.

Using information obtained through a public records request, the Chronicle showed that people charged with managing money for former members of America's armed forces instead paid their own bills and funded their own businesses with vet assets.

Law enforcement authorities say Houston lawyer Joe Phillips and his wife "stole $2 million from two dozen veterans" in "the largest rip-off ever reported in the VA fiduciary program," reporters Lindsay Wise and Lise Olsen write. Phillips denies the allegations. Their case is pending.
Only recently have U.S. Department of Veterans Affairs officials begun requiring background and credit checks for those who want to become fiduciaries.

Wise and Olsen also provide readers with a map that supplies information on 21 Texas cases in which financial managers took money from vets "they'd promised to protect."
The utter failure of Nazi Germany's judges and lawyers to rebuke an evil regime and evil laws serves as a harsh reminder, especially on Holocaust Remembrance Day, of the incalculable consequences whenever the legal profession abandons its duty to defy injustices. This year Holocaust Remembrance Day begins this evening.
A usual justification for the blatant cowardice and complicity of the German legal profession is that their lives and livelihoods would have been endangered, if not ruined or worse. (Another, of course, is blatant anti-Semitism.) Regardless, even if overt defiance was risky, the stagnant apathy by a profession that supposedly cherishes fairness, truth, and protecting individual rights eludes understanding. Then again, the Holocaust itself eludes conventional explanation, let alone understanding.
"Defying Hitler," written in the 1930s, is the autobiographical account of a law student with a social conscience who conceals his anti-Nazi sentiments. The author, Sebastian Haffner, remains silent while witnessing the exclusion of Jewish judges and lawyers from the courts and the gradual dehumanization of German Jews.
Particularly chilling is his observation of his own impassiveness and that of the legal community. Haffner's words confront us: "Few things are more ridiculous than the calm, remote manner in which I, and others like me, observed the events around us, as if we were spectators at the theater."
Although the Holocaust is unique; today, still, terror and madness and atrocity stalk the world. Not a day passes without another mother losing her child to violence; without another example of racism, xenophobia or extremism in our workplaces, neighborhoods and cities; without another threat to somebody's civil liberties.
Are we, for whom fairness, truth and protecting individual rights matter, also mere "spectators at the theater?"
Early days of Nazi rule
Within weeks of Adolf Hitler taking power in 1933, the Nazis ordered German police not to protect Jews or their property, barred Jews from juries and dismissed Jewish judges, lawyers and clerks from government positions. About 16 percent of all German lawyers were of the Jewish faith.
Haffner writes about a visit to the local courthouse on one of the early days of Nazi rule. There, he saw Jewish attorneys "as though this were a day like any other." Haffner withdrew to the library. Suddenly noises erupt. The dreaded SA (known as storm troopers or brown shirts).
Soon, Haffner writes, shouts of "Out with the Jews!" stab the air. Someone in the library reports that the Jews have left, provoking a smattering of giggles. Haffner recognizes the offenders as fellow law students.
Although the Jewish judges "had removed their robes and left the building quietly and civilly, going down the staircase lined with SA men," Jewish lawyers who resist are dragged to the street. Haffner learns that at least one attorney was beaten, a proud wounded veteran of the world war.
The storm troopers finally arrive in the library to inspect for Jews. A brown shirt comes up to Haffner. Is he Aryan? Immediately Haffner replies, "Yes." Haffner adds, "He took a close look at my nose — and retired. The blood shot to my face. A moment too late I felt the shame, the defeat. I had said 'Yes'! Well, in God's name, I was indeed an 'Aryan.' I had not lied, I had allowed something much worse to happen. … I had failed my very first test."
Later, the guilt-ridden Haffner calls into question the reaction of the lawyers and law students in the library: "Why didn't anyone get up spontaneously and object? Why didn't they protest, if not against everything, then at least against some specific injustice, some unfair incident that took place in their midst?"
Historians have revealed hardly a public instance of Nazi Germany's judiciary or bar associations lamenting or sympathizing with the plight of their Jewish brethren.
Due to the standing of judges in German society, according to the U.S. Holocaust Memorial Museum, the judiciary "might have effectively challenged Hitler's authority, the legitimacy of the Nazi regime, and the hundreds of laws…." Moreover, "most [judges] not only upheld the law but interpreted it in broad and far-reaching ways that facilitated, rather than hindered, the Nazis' ability to carry out their agenda."
Similarly, German bar associations went along with hardly a murmur of disapproval. In August 1933, the German Lawyers' Association threatened a boycott of law firms that had not dismissed their Jewish lawyers. The next month the German Bar Congress banned Jewish lawyers.
By ridding the court system of Jewish judges and lawyers, and in short order civil cases involving Jewish litigants, the Nazis virtually cut off Jews from access to the courts. Jews found themselves at the mercy of the murderous Nazis. It is not unusual for repressive governments to initially target the legal profession — society's guardians of justice, defenders of minorities, keepers of liberties.
Undeniably, a prerequisite to ensure that justice flourishes is the strong presence of diverse judges and lawyers in the profession. Injustice breeds in the absence of diversity. This is one reason for the existence of the Jewish Judges Association of Illinois, the Decalogue Society of Lawyers, the Illinois Judicial Council, the Cook County Bar Association, the Hispanic Lawyers Association of Illinois, the Alliance of Illinois Judges and dozens of other legal groups.
Another reason these organizations and the mainstream bar associations exist is to ensure access to justice for all. Without refuge to the courts, the vulnerable and violated can easily become victims and estranged from society, which is why performing pro bono services is so critical.
The heinousness of the Holocaust should not obscure another lesson gleaned from Haffner's story — how we respond on hearing or seeing or reading about a terrible injustice committed here and beyond. Do we giggle? Do we nod our heads, but move on to the next file? Or, do we take action to end it?
Judge Michael B. Hyman, a former president of The Chicago Bar Association, sits in the General Chancery Division of Cook County Circuit Court. He is the president of the Jewish Judges Association of Illinois.
A staff presentation and public testimony is scheduled at 10 a.m. Tuesday, April 10, in the Senate Finance Committee Room (Room E1.036, Capitol Extension).
In our years of following questionable probate court activities, probate judges such as Bexar County's Tom Rickhoff and former Denton County Probate Judge Don Windle have been referred to the Commission on Judicial Conduct.
Rickhoff's 2009 referral spawned legal action that included the 5th U.S. Circuit Court of Appeals recently affirming a prior ruling against the judge.  Windle received a public reprimand in 2006.  Questions continued to surround Windle's court up through his 2010 retirement.
And any false sense of security that judicial retirement brings an end to legal case influence is completely misplaced.  EoD has heard that Windle will serve as a visiting judge in Collin County presiding over a probate dispute later this week.
Click here for live internet access to Tuesday's hearing.
Rickhoff recusal
Judge Tom Rickhoff, who presides over Bexar County Probate Court 2, has recused himself from a case that was the subject of my column last week.
In "Probate judge is shunting aside Texas law," I echoed a reversal by the Fourth Court of Appeals, which argued that Rickhoff was ignoring Section 883 of the Texas Probate Code.
The law states that when a spouse is incapacitated, the other spouse "acquires full power to manage, control, and dispose of the entire community estate as community administrator."
My column featured Jack Hood, an 88-year-old World War II veteran whose wife, Billie Ray, suffers from Alzheimer's disease. Despite numerous evaluations confirming Jack is mentally competent, Rickhoff signed an order channeling most of the married couple's assets to Billie Ray's daughter.
Despite the appeals court decision, Rickhoff seemed unswayed by Section 883 at a hearing last week. I pointed that out in my column.
Today, the judge signed a "motion order of referral" that states the following:
"On this date, the court on its own motion and based on the considerable controversy and animus created by this case, and the recent filing of a judicial complaint against Judge Thomas E. Rickhoff, presiding judge of Probate Court #2 by one of the litigants in this matter, Judge Thomas E. Rickhoff, presiding judge of the (sic) has decided to voluntarily recuse itself in accordance with section 25.00255 of the Texas Government Code from further hearings on the matter and requests that the clerk who serves the statutory probate courts of Bexar County randomly re-assign this case to a judge of the other statutory probate courts that are located in this county."
Judge Patrick Ferchill ruling upheld in Tarrant County probate case appeal (TX)
D Magazine Editor in Chief/Founder Wick Allison has a new post about Tarrant County (TX ) Probate Judge Pat Ferchill.  Allison writes:
On February 9, the Court of Appeals for the Second District affirmed Judge Ferchill's ruling removing Frank and Chila Covington as guardians of their Down Syndrome daughter. The judge was good enough to notify me of the affirmation and send me his comments, from which I excerpt:

The Covingtons, in this context, are free to reject all psychoactive medications for themselves, but they cannot refuse to have their daughter, a court monitored ward under guardianship, even EVALUATED for the potential prescribing of such meds. Keep in mind that after on the evaluation. Follow up reports show that the meds have ameliorated the hearing of "voices", the imaginary person/s, the anti-social behavioral issues and severe headaches. HER best interests have been served.

Your original article has caused me considerable angst. It is forever in Google. I am asked about it, just recently by a high school friend I hadn't seen in 40 years. Please consider contacting public officials to give them an opportunity to present their side before you paint with such a wide brush. Based on the Covingtons or stories about them, and the allegations of a disgruntled attorney, Mr, Shelton, whom I and other judges had sanctioned, you said that I and some attorneys ran a "racket". That is the word I object to the most.

The original posting is here. The "racket" reference is here (about a different case). I am delighted the young lady in question is doing better because of the judge's intervention.

However, before he breaks his arm patting himself on the back, I should note for him that the appeals court's written memorandum raises very important questions about how he acted in this case.

The appeals court notes in three places a tendency by Judge Ferchill to act without regard to the law.

Page 3: "In July 2009, the trial court appointed a guardian ad litem for Ceci without notice to the Covingtons." [my bf]

Page 4: "After a hearing and without notice to the Covingtons, the trial court found that the Covingtons cruelly treated Ceci and neglected to main her as liberally as her means permit." [me again]

Page 4: "The trial court also found that the Convingtons 'have both been proven to be guilty of gross misconduct and gross mismanagement in the performance of their duties as Guardian' and ordered their removal without notice." [me]

The appeals court notes that it did not address Judge Ferchill's failure to comply with Texas 761(c) — on the question of not notifying someone when their case is before the court — because the Covingtons' appeal was not based on it. By mentioning it three times, the appeals court is strongly implying it would have addressed this issue if it had been asked to.

The failure to give the Covingtons their day in court  is the most disturbing aspect of the case. Two elderly parents who have raised a Down Syndrome daughter and, finally, when she reaches 40 years of age, placed her in a home, are resistant to addressing any problems in their daughter's behavior at that home. They apparently have a abhorrence of psychiatric drugs. Their daughter needs the drugs (personal note: my own Down Syndrome daughter, who is 22, has profited immensely from such drugs). The staff at the home heads to court.

The court rules the parents have "cruelly treated" their daughter (language that arises from the statute), removes the parents from their guardianship, and appoints a new guardian — without ever notifying the parents that their guardianship is in question. The Covingtons are blind-sided.

After following this case for more than two years, I've come to two conclusions. Judge Ferchill was right in his ruling but wrong in how he decided it. And that is what sticks in my craw. In Anglo-American  jurisprudence, process is as important as result. Improper process can negate a good result because process applies generally, while the result only applies to the particular case. A violation of process affects us all. That is undoubtedly why the appeals court noted it repeatedly.

I'm sorry if Judge Ferchill feels I have treated him unfairly.  However, I find a certain amount of irony in his position. Unfairness is what the Covington case was all about.

Attribution:

Judge Patrick Ferchill Upheld in Covington Case
Wick Allison
February 13, 2012
D Magazine
http://frontburner.dmagazine.com/2012/02/13/judge-patrick-ferchill-upheld-in-covington-case/
In addition to mentioning the Covington's case in Estate of Denial® columns, we've also chronicled past coverage of their case by D Magazine and others (click here and here).
That Ferchill sent the Court of Appeals ruling to Allison is quite interesting.  Courts always claim to have heavy dockets.  With that, one can question taxpayer benefit of the judge's time spent attempting to rehabilitate his personal as well as his industry's image (remember he took exception to the term "racket" – a term EoD finds quite fitting), but it's still probably cheaper than a publicly-funded publicist!
We've had contact with Frank and Chila Covington and during the multi-year course in which this contact has occurred, we've always found them to be compassionate while simultaneously credible and grounded in their advocacy for Ceci.  Our confidence in the credibility of court-generated allegations regarding some families in questionable probate actions isn't nearly so high.
The Covingtons being cut out of the process in which guardianship of their daughter was removed is indeed problematic.  Allison is right:  "Unfairness is what the Covington case was all about."



Houston ripoffs of disabled vets went undetected for more than a decade
Sometimes when she watched her son standing outside his personal care home, Wylma Barnett thought the disabled ex-Marine looked homeless clad in his worn and raggedy clothes, though he had plenty of money in the bank.
The picture seemed wrong, she thought, for a man who had served his country and whose ample assets for the last 20 years were entrusted to a Houston attorney by the Department of Veterans Affairs.
Instead, next month, Joe B. Phillips, 72, and his wife Dorothy, 71, are expected to stand trial for conspiracy to commit fraud and theft in a Houston federal court. They are accused of embezzling more than $2 million from at least 28 disabled veterans, including Barnett's son, and allegedly carrying out the biggest rip-off ever uncovered in a VA program responsible for about $3.1 billion in disabled veterans' assets nationwide.
But according to court records reviewed by the Houston Chronicle and interviews with those who investigated the thefts, local veterans lost even more money and the fraud persisted longer than authorities initially reported. Evidence of possible exploitation in Phillips' own public accountings and actions were overlooked for years.
"All they would have had to do was ask," Barnett said, referring to the government's lack of scrutiny. "Ask anybody who had been assigned to Phillips."
More than two dozen veterans and insurance companies have since filed civil lawsuits against Joe Phillips, who continues to practice law four years after a VA auditor first found evidence of embezzlement.
Phillips declined to comment for this story.
Money missing in 2001
Phillips, a former VA attorney, has worked as a money manager for local veterans since the 1980s. Money went missing from their accounts as early as 2001 – years before the VA's audit, according to indictments and lawsuits filed in Harris County probate courts.
At least 28 veterans have been compensated by taxpayers for losses estimated at $3,000 to $250,000 each. Twenty won additional settlements from insurance companies. Others are pending. Barnett's mentally disabled son received a settlement in October.
No one so far has investigated whether Phillips or his wife took more money from disabled veterans who died before the shortfalls were discovered.
18 settlements
A VA audit first found problems with Phillips' accounts in late 2007.
Bernard Hebinck, a retired U.S. Air Force colonel and attorney who also serves as a VA fiduciary in Houston, said it was the first formal audit by the VA of fiduciary records in this area in about a decade. He and his partner, Kevin Alter, subsequently sued Phillips on behalf of 20 veterans and obtained 18 settlements so far.
"I treat veterans the way I would want to be treated as a veteran – with respect," Hebinck said.
A VA spokesman declined to comment, citing the pending prosecutions. But officials did say stricter safeguards are in place because of thefts in Houston and elsewhere. Fiduciaries, for example, are now required to provide original bank documents in annual reports.
In responses to lawsuits, Phillips blames the VA for the missing money, claiming auditors and administrators failed to adequately protect veterans' assets.
The evidence of possible theft and mismanagement appeared in reports Phillips submitted annually to probate courts and the VA. Court records show he sometimes failed to properly list veterans' savings accounts. Some would inexplicably disappear in reports and reappear years later with different balances. He also failed to properly balance veterans' checkbooks, records show.
Paperwork filed by Phillips also contained more sophisticated elements of fraud, including account balances verified with forged bank officers' signatures and a confusing assortment of real and fake accounts in Texas and out-of-state, according to records and interviews.
In one case, Phillips turned in documents with the forged signature of an official at a bank where Phillips served on the board of directors.
Caregivers and relatives of veterans whose money was stolen say Phillips was unresponsive, rude or evasive when questioned about expenses or accounts.
Shirley German, whose disabled son relies on a wheelchair, said Phillips often acted like her son's money belonged to him, resisting requests for unexpected expenses, like house repairs or appliances.
Rose Redding, a caregiver for another veteran, said Phillips was "always rude" and brushed the vet off even when he asked for copies of his bank statements: "He could have spotted (problems). He was never privileged to get that."
Katrina Eagle, a California attorney who represents veterans, said problems could be prevented if veterans and designated relatives were given more information about their own money.
"It seems so simple to me. The fiduciary (should be) required to provide an accounting to his client – that's who he serves," she said.
are also at risk of being targeted for what we call "headcount value."
term enterprise – operating in the hospice industry.
Janet Stubbs was grateful when the nursing home recommended hospice care for her Aunt Midge. Although Stubbs knew that her aunt wasn't dying, the offer of free Medicare-paid hospice visits from a nurse and chaplain, plus an extra weekly bath, was too good to pass up.
Stubbs didn't know that her aunt, Doris Midge Appling, was admitted to Hospice Care of Kansas during the company's Summer Sizzle promotion drive, which paid employees as much as $100 a head for referrals, according to the Justice Department. Stubbs also said she had no clue that the nursing-home doctor who referred her aunt for hospice moonlighted as medical director for the hospice company.
Hospice care, once chiefly a charitable cause, has become a growth industry, with $14 billion in revenues, 1,800 for-profit providers and a base of Medicare-covered patients that doubled to 1.1 million from 2000 to 2009.
Compensation based on enrollment numbers, pay to nursing-home doctors who double as hospice medical directors and gifts to the nursing facilities have helped fuel the boom, according to an examination of 1,000 pages of court documents and interviews with more than 45 current and former hospice employees, patients and family members.
"They wanted us to admit, admit, admit," said Joyce White, a former marketer for Vitas Healthcare, the nation's largest hospice chain. "All of us competed against each other to make our numbers. You lived or died by your numbers."
Publicly traded companies like Chemed and Gentiva Health Services have created hospice chains through serial takeovers in the last decade. Hospice buyouts and investments by private-equity firms have also led to boosted enrollments.
Appling, Stubbs' aunt, is identified as "Patient 11″ in a Justice Department civil fraud complaint against Denver-based HCK Capital Partners and its owner, the Voyager HospiceCare unit of Harden Healthcare. Prosecutors say the company bilked Medicare by paying bonuses to employees and doctors to sign up patients who weren't dying.
Paying for patient referrals may be illegal. But the laws are "painfully complicated" and loaded with exceptions, said Ryan Stumphauzer, a former federal prosecutor in Miami who helped launch South Florida's Medicare Fraud Strike Force.
Guardianships putting thousands of elderly Texans at risk November 3, 2011 HOUSTON CHRONICLE BY LISE OLSEN
Documents show they're losing their rights

1 of 3
Contact: Margaret Patterson - (210) 826-7800
http://www.senate.state.tx.us/75r/Senate/members/dist25/pr10/p070910a.htm

Texas lawyer, wife accused of stealing from vets

June 29, 2010   Houston Chronicle By Brian Rogers
(To read full story click on link)
http://www.chron.com/disp/story.mpl/military/7087009.html

A Houston lawyer and his wife appeared in federal court Tuesday, accused of stealing more than $2 million from military veterans.
Joe Phillips, 71, and Dorothy Phillips, 70, who managed her husband's small law office, appeared before U.S. Magistrate Judge Nancy Johnson, charged with conspiracy, misappropriation by a fiduciary, making materially false statements to a federal agency and tax fraud, according to federal officials.
Phillips, a former employee of the U.S. Department of Veterans Affairs in Houston, is accused of stealing from mentally incompetent veterans.
In his capacity as their attorney, Phillips opened and maintained bank accounts to receive benefits for the veterans and pay their expenses, according to prosecutors.
Investigators allege the couple transferred money into joint bank accounts for their personal use for six years, beginning January 2003.
Angela Dodge, a spokeswoman for the Department of Justice in Houston, said the couple did not have a lawyer when arraigned. Bail was set at $100,000 each.
Calls to the couple's office and home were not returned late Tuesday.
Dallas County probate judge trips raise concerns

July 28, 2010 Dallas Morning News By Kevin Krause/Reporter
(To read full story click on link)
http://cityhallblog.dallasnews.com/archives/2010/07/dallas-county-probate-judge-tr.html
It's another tough budget year for Dallas County.
So naturally, travel expenses are a topic of controversy.
Specifically, County Commissioner Maurine Dickey has taken issue with upcoming trips planned by two outgoing probate judges -- Robert E. Price and John Peyton.
She says the judges shouldn't be using public money to travel to meetings/conferences when they will be leaving office at the end of the year.

Rethinking Guardianship :
Families say loved ones are being ripped away by a closed, unfair system.
A moment later, she is beaming, telling a visitor how her mother and father are still alive and well. But they're not. Her parents are dead. Her husband too. She has no family. If not for the volunteer guardian pushing her wheelchair, the old woman wouldn't have much of anybody to look out for her.
Volunteer guardian Sara Lee has looked after her for seven years, visiting the nursing home at least once a week and on holidays, serving as an advocate, sounding board, and friend.
"I watch very closely what's going on with her," Lee said. "I check her charts. I make sure she gets the care she needs. I keep an eye on her — and they know it."
Lee volunteers at Guardianship Services Inc., a Fort Worth-based nonprofit group that represents vulnerable residents in Tarrant County to ensure they receive social services, medical care, and financial management. The nonprofit, celebrating its 25th anniversary, is legal guardian for 425 people and money manager for 245. Those numbers have been steadily increasing. More than 100 volunteers such as Lee have stepped in to help the elderly or otherwise incapacitated clients who become GSI's legal wards.
Putting legal power over a person into a stranger's hands is supposedly considered a last resort by the court system. On its web site, GSI says it gets involved only when "all other alternatives have been tried" and "no family member or friend is willing, able, or suitable to serve in that capacity."
But several local families say that what began as a volunteer program to help the old and vulnerable has evolved into a close-knit alliance of probate judges, attorneys, care providers, and quasi-governmental nonprofit employees. These factions, while doing good in many cases, sometimes rip families apart without giving relatives so much as the courtesy of being present at the hearings where such decisions are made.
"The system is rigged, and the family has nowhere to turn," said Kathie Seidel, one of a handful of local residents who accuse the probate court and GSI of removing loved ones from their homes unnecessarily.
The residents describe being replaced as guardians in court hearings without being given a chance to defend themselves — and then being required to put up $10,000 bonds in order to be allowed to appeal the decision. Overturning a court's decision on guardianship can become a maze of dead ends. Families don't know where to turn, other than to legislators who might change the laws — and that's been a slow-moving ship.
The families believe the system involves too-cozy relationships between judges, attorneys, caseworkers, and others and is rife with intimidation and retaliatory behavior designed to shut out families that might get in the way.
Attorneys donate money to the election campaigns of probate judges who assign those same attorneys to guardianship cases. Attorneys also donate money to GSI, which in turn shepherds clients to nursing homes and other facilities that want to keep their beds filled. The nonprofit's funding is based on its number of clients. Its board of directors is mostly composed of attorneys and has included nursing home representatives in the past. 
"Guardianship Services is supposed to be a service," said Debby Valdez, a San Antonio-based activist who is helping families fight back through legislative action. "When it becomes a business, it's no longer about the ward, it's about the money."
Legislative panel hears guardianship pleas
North Texas families testified at a State Senate committee hearing in Austin on Wednesday, hoping to change the Texas  guardianship system.
They came to the Health and Human Services Committee hearing clutching photos of their loved ones and wearing yellow ribbons — a symbol of their fight.
Sharon Richardson's mother, Earnestine Starks, is living at a nursing home. The Mesquite woman lost guardianship last year after having several disputes with the facility's staff over her mother's care.
"She was the best mother that you could ask for," Richardson said.  "She does not deserve to be treated this way."
A Tarrant County judge revoked the guardianship in an ex-parte hearing. The legal maneuver lets a judge issue an order or verdict without all parties being present.
Women take guardianship fight to statelawmakers
May 9, 2010  WFAA by MONIKA DIAZ
(To read full story click on link)
http://www.wfaa.com/news/local/Women-take-guardianship-fight-to-state-lawmakers-93251039.html?commentPage=1#comments

Families ripped apart in guardianship court hearings plan to take their fight to the State Capitol. They call themselves victims of the state's system.
Kathie Seidel is one of four North Texas families planning to testify at a May 12 Senate committee hearing on Health and Human Services.
Four years ago, she lost guardianship of her adopted daughter, Katia. Seidel was declared unfit to take care of her. The 24-year-old,  who has mental health problems,  is living at a group home.
"I haven't seen my daughter in more than a year on a holiday," Seidel said. "Her brother is suffering. They are both adopted and he misses her. It's like we really don't have the family any more."
The family's pain is one Sharon Richardson knows all too well. Richardson's guardianship over her mother, Ernestine Starks, was revoked nearly a year ago.
Starks is living at a nursing home.
"We have limited access to our mother, so it has been really hard on the family," Richardson said. "It's just not the same."
In both cases, guardianship was removed in an ex-parte hearing;  that's when a judge issues an order or verdict without all the parties involved being present.
"I was removed in a secret hearing, and didn't even know it was happening," Seidel said.

Viewpoint: Senate Committee Studying Texas Guardianship Laws
Over the past several months, I have been contacted by Texans whose guardianship status over their incapacitated family members has been revoked against their will. Attempts to regain guardianship have been met with roadblocks in our court system. Some guardians have been denied access to their family members.
As a result, I suggested to Lt. Gov. David Dewhurst that the Senate Committee on Jurisprudence study the issue.
Dewhurst responded by asking the Jurisprudence Committee to study the guardianship program implemented by the Department of Aging and Disability Services and the Department of Adult Protective Services.
The committee will focus its attention on the efficiency and effectiveness of each agency's program, the relationship between the two agencies, the appropriate rights for parents and whether clients and their assets are adequately protected.
In addition to studying these guardianship programs, the Jurisprudence Committee is evaluating the voluntary relative placement process of children placed in homes of relatives were neither parent is present.
In 2009, the Legislature passed Senate Bill 1598, allowing parents in crisis to voluntarily give authority to an adult caregiver, such as a grandparent, an aunt or an adult sibling. I supported the bill because I believed it offered parents a cost-effective means of giving authority to a caregiver without an expensive court proceeding.
Dallas woman fights for control
after
bank  asks
court to appoint guardian
January 11, 2010
The Dallas Morning News / By Katie Fairbank
Michelle Cohen is petrified about her upcoming court hearing. For weeks, she's been frantically calling attorneys in hopes of preventing a decision she fears will change her life.
"I'm fully competent to handle my own affairs," said Cohen, a Dallas resident who turns 41 this month. "Nothing good will happen if I have a guardian. I'll probably wind up in a group home. I have a lot to fear about that."
Cohen's situation exemplifies the tug of war that exists between letting people with mental illness live independent lives, while also trying to protect them. Her case came to the attention of DMN Problem Solver after she contacted the newspaper.
"Guardianship is the most restrictive thing that can happen in an outpatient setting to a person with mental illness. It can help when people need it," said Matt Roberts, executive director of the National Alliance on Mental Illnesses in Texas. "It's difficult to get a guardian in Texas, and it's probably not bad that it is difficult."
Disabled dentist in Texas tries to regain her independence
Tuesday, August 25, 2009  From The El Paso Times
(To read full story click on link)
http://media-dis-n-dat.blogspot.com/2009/08/disabled-dentist-in-texas-tries-to.html

   EL PASO, Texas -- Monica Yepez, a prominent El Paso dentist who is now paralyzed, may be getting closer to retaking control of her life.

    Yepez last week agreed to retain a lawyer who advocates for the restoration of rights to disabled people.

    According to court records, attorney Constance Wannamaker is representing her. Wannamaker is the regional managing attorney for Advocacy Incorporated, a nonprofit mandated by the state to fight for the rights of disadvantaged people.

    Wannamaker confirmed that she is representing Yepez, but declined further comment. A status hearing for Yepez, who became a ward of the state three years ago, is scheduled for Sept. 29.

    Yepez, 44, says she is seeking her independence because she still struggles to pay bills and is finding out that just about everyone who says they want to help would rather take advantage of her. She said she was misled by lawyers, contractors, friends and people claiming to be a friend of a friend.

    "People have come out of everywhere wanting to help, but they really want to help themselves," she said. "I think I'm ready to run my own life."

    Yepez, who lives on an $11,000-a-month disability insurance check, met with different lawyers and rejected them all before settling on Wannamaker.

    "We can't keep mistrusting everybody. At some point we need to start trusting people again," said her father, Alonso Yepez.

    Yepez, who was a pediatric dentist for 13 years, has been a ward of the state since 2006. A medical procedure at Del Sol Medical Center in 2006 left her paralyzed. According to court records, she went to the hospital because she was dehydrated. Fluids that were supposed to help her instead caused her brain to swell, resulting in paraplegia.

    At that time, she was expected to die, her father said.

    "That is what everyone told us and what everyone expected," he said. "I think that is why people thought they could take advantage of her. But look at her, she is getting better every day."

    Yepez, who was a well-known University of Texas at El Paso cheerleader in the mid-1980s, has regained her ability to speak, the use of her hands and her memory.

    In July, she wrote a letter to Mayor John Cook, asking if there was anything he could do to help her end her guardianship. He replied that he could not, but asked to meet her. She recently went to his office.
(To read full story click on link)
http://www.wfaa.com/news/consumer/64504322.html

 FORT WORTH — Earnestine Starks took pride in her grandson's graduation this past summer, but it wasn't long before that joy turned into heartache.

"I never expected anything like this — never in my life," said her daughter, Linda Bolton.

Three of Starks' children sat down with News 8 after a visit to see their mother at a Fort Worth nursing home ended with three trespassing warnings. The staff ordered them to leave the property.

"You go from just trying to see your mother to you can never see your mother again," Bolton said.

Days later, another daughter, Sharon Richardson, found out she was no longer her mother's guardian.

"I don't know how a court can award guardianship in one week and then revoke it the next week," Richardson said.

Court documents show that a Tarrant County judge revoked Richardson's guardianship on July 8. According to a letter filed in court by the nursing home, Richardson made allegations of abuse against the facility.

She also wanted staff to re-evaluate her mother, who suffers from dementia and delusions, and move her from a secured to an unsecured unit.

Doctors disagreed with Richardson's request.

"My mother did not want to go back to the facility; she said she would not go back in there and did not like the facility and did not like how she was being treated," Richardson said.

TX board to review certification claim by Kidds' guardian Questions Remain for Kidd's Guardian
December 10, 2009  KDFW/FOX 4   By Becky Oliver
(To read full story click on link)
http://www.myfoxdfw.com/dpp/news/investigative/questions_remain_for_kidd%27s_guardian
DALLAS - A state board will conduct a special meeting Monday after FOX 4 raised questions about an accountant who swore on court records he was a certified guardian in Texas.
Collin County Judge Weldon Copeland appointed Michael Taylor of Greenville to serve as the Guardian of the Estate of Eugene and Michael Kidd. They are the Richardson couple that was stripped of their rights and placed in a nursing home against their will.
The Kidds were away from their home for nearly one year after the state determined they couldn't take care of themselves or their finances. After FOX 4 aired their story, they regained their freedom and returned home but it has been a tough adjustment. They have had to rely on the help of total strangers and neighbors.
The Kidds say the system that was supposed to protect them and their assets failed miserably. They still have no accounting of their finances. Michael Taylor was appointed Guardian of the Estate in June 2009. He is still in charge of their money until the house is refinanced.
"We need a financial guardian in place until we get the house taken care of," said Tim Taylor, the Kidd's pro bono attorney.
" The mortgage is really the big one," her said.
Attorney Tim Taylor says the Kidds were paying their bills until the state took over in January. Judge Copeland then appointed Michael Taylor in June. Tim Taylor says the Kidd's mortgage was not paid for months, leaving their credit a mess.
"All of those problems have arisen in the past year while the guardianship was in place," Tim Taylor said.
Michael Taylor is still refusing to talk to FOX 4 but we have learned he is now applying to become a certified guardian.
September 9, 2009  Bell County Legal News Examiner By Lou Ann Anderson
(To read full story click on link)
http://www.examiner.com/x-15646-Bell-County-Legal-News-Examiner~y2009m9d9-

The story of Michael and Jean Kidd, the elderly Richardson, TX, couple whose lives were hijacked via state-sponsored guardianships is generating much discussion in political and advocacy circles.

The tale exposed by KDFW/FOX 4 reporter Becky Oliver details how the Kidds were referred to Texas Adult Protective Services upon Michael's hospitalization in a Plano medical facility for a broken hip that subsequently required surgery and resulted in Jean spending extended time in the hospital waiting room.  The next developments in which a government bureaucracy proclaimed this couple "incapacitated" so as to take physical and financial control of them, their assets and then impose the most drastic of "remedies" for their own protection defies everything for which our country allegedly stands.  

Few argue the power of pictures and the KDFW/FOX 4 video in which both Michael and Jean Kidd describe events of the last 10 months does not support the state's contention that these people are mentally inept.  Jean Kidd suffers from memory losses and acknowledges that some help might be in order, but she rightly questions "Having someone come in and take over the whole ball of wax and say you will do what I say, and you have no control over your own life…" Yet that's exactly what happened.

Based on a state recommendation, Collin County Probate Judge Weldon Copeland approved the Kidds' guardianships which resulted in their relocation to a Pilot Point nursing home.  As a side note, one more extremity of the Kidds' treatment is shown as despite Collin County being the sixth largest Texas county (along with a bastion of economic development), the couple was relocated to a nursing home in neighboring Denton County, 50+ miles from their home.   

Texas Senator Jane Nelson, head of the Department of Aging and Disability Services (DADS) legislative oversight committee, was quoted saying "I could not believe that what I was seeing was taking place in this country," and "I think we have way overstepped our bounds."

Readers of web sites like EstateofDenial.com and ElderAbuseHelp.org know these cases happen routinely.  Traditional media sources with reporters like Becky Oliver are beginning to appropriately recognize Involuntary Redistribution of Assets (IRA) actions as a threat to American personal liberty and property rights increasingly emanating from probate system abuse and/or probate instrument (wills, trusts, guardianships, powers of attorney) misuse.

Senator Nelson's desire for explanations is commendable and the public - especially those Texans who have experienced a form of probate abuse - stand ready to assist with that goal.     

Guardianship abuse activist Brenda Durant recently sent an e-mail warning her neighbors of the threat at hand:

Please read the news articles about a Texas couple. Disgracefully, they are not the only ones who have found that one of the largest challenges we face is "finding a safe place in which to grow old.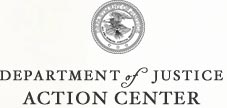 Department of Justice / Office of Public Affairs

Justice Department Files Complaint and Reaches Settlement to Improve Conditions at Texas State Facilities for Persons with Developmental Disabilities.
Because of those concerns, eight states have abolished large institutions for the mentally disabled. Another 13 states closed most of their largest facilities, leaving just one open in each state.
But Texas has remained "the institution capital of America," said Charlie Lakin, director of the Research and Training Center on Community Living at the University of Minnesota.
The 13 facilities in Texas house nearly 5,000 residents — more than six times the national average.
On a per-capita basis, Texas has 20.4 people per 100,000 in large institutions, Lakin said. The national average is 12.2 people.
Other states with large populations such as New York and California — which have rates of 11.2 and 7.5 people, respectively — rely far less on large institutions.
'Warehousing' patients
Federal law requires the mentally disabled to be treated in "the most integrated setting" possible — a factor that led to the Justice Department rebuke of Texas
If You Thought Things Were Bad at State Schools, It's Probably ...
... the beginning DADS has fabricated false stories about what happened to Haseeb and
successfully covered up his abuse for years and years," Farhat Chishty said ...
August 17, 2008   The Dallas Morning News  By EMILY RAMSHAW
(Click on link below to read the full story)
 http://www.dallasnews.com/sharedcontent/dws/dn/latestnews/stories/081708dnmetdrugdoctors.45052b6.html

AUSTIN – One in three Texas foster children has been diagnosed with mental illness and prescribed mind-altering drugs, including some that the federal government has not approved for juveniles, state records show.
ERICH SCHLEGEL/DMN
Evan Kitchens, 12, was prescribed several drugs while in state care. The autistic boy's mom says his condition worsened. He's back home in Bandera. Many of these drugs are prescribed by doctors who have a financial stake in pharmaceutical companies' success, a Dallas Morning News investigation has found. Dozens of physicians who treat children in state custody supplement their salaries with tens of thousands of dollars in consulting and speakers' fees, and they use drug company grants to fund their research projects.
Accepting this money is not illegal, nor is it frowned upon in most medical circles. Many of the state's leading medical experts receive income or grants from drug companies, money that has funded groundbreaking scientific advances. And financial ties between doctors and pharmaceutical firms are frequently self-reported by physicians on their Web sites, conference programs and journal articles.
ERICH SCHLEGEL/DMN
Kristie Garcia, 23, visits her brother's grave in Kerrville. Christening 'Mikie' Garcia had four drugs in his bloodstream when he died in foster care. But while the psychiatric drugs given to foster children cost millions of taxpayer dollars a year, it's hard to know how much the doctors prescribing them are making from pharmaceutical companies. Texas, like most states, does not require disclosure.
The most prominent researchers can easily make $15,000 a year from each drug company they consult for, plus fees for speaking engagements that top $1,500 an event, according to financial disclosure forms some researchers are required to file because they work for state universities. Research grants often exceed $100,000, these records show.
Texas health officials say the overwhelming majority of these doctors have dedicated their careers to improving the mental health of foster kids, who have far higher rates of mental illness than the average child. They sacrifice time that could be spent on private-insurance patients, for whom doctors say they are paid more. 
Saving Katia: An adoptive mom loses custody of her troubled daughter
Wednesday, July 02, 2008    FWWeekly By Jeff Prince
Breach of trust
Texas estate laws make stealing from the dead an easy crime
June 27, 2008  AMERICAN-STATESMAN STAFF By Tony Plohetski
(Click on link below to read the full story)
http://www.statesman.com/news/content/news/stories/local/12/10/10probate.html 

Sunday, December 10, 2006 — Long before Laura Ellis? mind failed, the retired government worker reassured one of her closest relatives that an Austin lawyer she had trusted for years would settle her estate after she died.
Ellis, the frugal widow of a retired U.S. Army sergeant, didn?t tell niece Margie Hensley the specifics of her will, which divided at least $550,000 equally among her loved ones, her late husband?s family and her lawyer?s legal fees.
And Hensley didn?t pry.
After Ellis died in 1999, years passed before Hensley and other family members figured out that attorney Terry Erwin Stork hadn't sold her property and was instead letting Ellis' home in San Antonio sit empty while driving her well-kept 1995 Buick LeSabre to disrepair, according to a lawsuit the family later filed against Stork.
And they didn't know that Stork had used some of Ellis' money to add to his collection of rare china and siphoned more than $120,000 to pay heirs of another estate he was handling, the lawsuit and Travis County prosecutors said.
Stork systematically mismanaged or stole from three estates worth more than $800,000 over two decades, according to prosecutors and court records. Each time, elderly people with no living children had chosen him to divide their belongings among organizations and loved ones who usually had no idea they had an inheritance.
In Texas, writing a will and picking someone to carry out your final wishes doesn't guarantee that the family homestead or your great-grandmother's wedding ring will get to the person it was meant for.
An Austin American-Statesman review has found that state laws make it alarmingly easy for the executor of a will — usually a family member, friend or lawyer — to steal or squander what people often spent a lifetime building, frequently with little chance of getting caught. State probate laws don't ensure that a deceased person's assets actually get to heirs — or require executors to tell the heirs they're named in a will.
Probate judges and lawyers in every major Texas county tell horror stories of families and friendships splitting apart amid accusations of estate theft or mismanagement.
Last year, a Tulsa, Okla., orthodontist sued his brother, who had been named executor of his parents' San Antonio estate, accusing him of buying a limousine, BMW, a yacht and South Padre Island property with money that didn't belong to him. The accused brother died earlier this year before the case was settled, an official said.
An Austin woman sued an accountant responsible for dividing her husband's $4 million estate after he died in a helicopter crash, accusing him of funneling nearly $2 million into a business venture without her permission. She won the suit in 2001, but the executor was granted a new trial after claiming he wasn't given time to respond to the accusations. The estate still hasn't been settled, but the business was sold and the money was recovered and given to the widow.
Judge Wood slapped again
June 5, 2008

Houston Chronicle

By Rick Casey

For years families bogged down in Harris County probate courts have accused judges of bleeding estates of tens of thousands of dollars to pay high-priced lawyers for unnecessary work.
On Thursday, a Houston appeals court ruled that probate Judge Mike Wood improperly awarded what may turn out to be more than $2 million in fees to a trustee and his lawyers over the objections of a wealthy father who set up three trusts for his sons.
The trustee, lawyer Mark Riley, had sued the father, Robert Alpert, accusing him of stock dealings that cost the trust money.
The appeals court decision may be most painful for the prominent law firm of Crain Caton & James, which represented Riley in the suit and may have to pay back more than $1 million in fees that Wood authorized.
Wood has said the fact that many years ago he was a member of that firm is irrelevant.
A judge's contempt
It was the second rebuke of Wood in the last two months for his handling of the case. In April a visiting judge ordered Wood recused from a related lawsuit after hearing a jury member in this case testify that Wood came into the jury room after the trial was over and expressed his contempt of Alpert to the jury.
The appeals court was brutal in its 46-page opinion. It ruled for a variety of reasons that Wood was wrong to grant a judgment of $1.9 million against Alpert while ordering the trusts to pay about $500,000 in fees to Crain Caton for representing Riley.
Among the errors, said the court, were these:
A way to get a new judge
April 8, 2008

  Houston Chronicle By RICK CASEY

 
Some people just won't take no for an answer.
Three years ago I wrote about some strange rulings by Harris County probate Judge Michael Wood during a trial involving millionaire businessman Robert Alpert, formerly of Houston.
The typical nasty dispute in probate court is among family members squabbling over their shares of the inheritance.
This one is different. For one thing, nobody died. Alpert set up trusts for his two sons, who were then minors.
The suit isn't among family members. It was filed nine years ago by the trustee, Mark Riley, a lawyer who had worked for Alpert but was fired. Riley accused Alpert of interfering with his work as an independent trustee and of improperly using the trusts as a tax dodge.
Lawyers $2 million, sons zip
The suit landed in Wood's court, and before long, Wood and Alpert were at odds. Alpert accused Wood of using the suit to enrich his various lawyers and others paid out of the trusts in connection with the lawsuit, including members of the law firm Wood had been part of before taking the bench many years ago.
Alpert's attorney Bobbie Bayless says records show that Wood's old firm, Crain Caton & James, has been paid more than $1.1 million from the trust to represent Riley in his suit against Alpert.
When you add in more lawyers, an auditor, a receiver, an accounting firm and others, Riley has paid out more than $2 million from the trust with Wood's approval.
Meanwhile, said Bayless, the sons haven't received anything from the trust since 2002, though the trust was intended to pay for their college expenses during that time.
Judge's wife takes notes
Harris County has four probate judges, who respect each other's territory.
But Alpert has become a man with a mission. At one level it is to beat Wood. At another, he says, it is to improve the probate system for all Texans.
So, Alpert persuaded Sen. Jeff Wentworth, R-San Antonio, who chairs the Senate Jurisprudence Committee, to carry legislation taking recusal motions out of the clubby hands of other local probate judges.
Wentworth recalled that Wood testified during a committee hearing on the matter, opposing any changes in the current law.
"Then he made a big deal out of leaving the room while others testified" so that he wouldn't be influenced by their criticisms if they should appear before him, recalled Wentworth.
"But his wife (Harris County District Judge Sharolyn Wood) stayed in the room and took notes, so you knew she would tell him everything the witnesses said about him," said Wentworth.
Wentworth pushed through a bill with two important changes. It requires that the judge who hears the recusal motion be the regional administrative judge, as is the case for other judges, instead of the presiding probate judge. And it provides that a probate judge cannot hear a recusal motion regarding another probate judge in the same county.
Two weeks ago Alpert tried a third time to get Wood recused. This time it was in front of retired County Court-at-Law Judge Lisa Burkhalter of Lufkin.
This time he won.
Burkhalter apparently was especially swayed by the testimony of Cynthia Szepe, a juror in the trial I wrote about three years ago.
Szepe said Wood came into the jury room after the verdict was rendered, finding against Alpert on a number of questions (which are under appeal) but also finding that Riley had breached his fiduciary duty to the sons.
She said Wood "made somewhat hostile remarks to us indicating his anger at some of our answers and his opinion that our result was incorrect, proceeded to tell us his opinions about Mr. Alpert, and then left just as abruptly as he had come in."
She said Wood showed "his especially strong dislike of Mr. Alpert," calling him "just a rich guy who would do anything to win."
She said she was "shocked to learn that the judge not only overruled our findings that Mr. Riley has breached his fiduciary duties, but even reappointed Mr. Riley trustee of the Alpert Trusts. This is particularly disturbing since the evidence was clear on the fact that Mr. Riley put his own interests above the interests of the trusts and completely ignored the beneficiaries of the trusts."
Wood did not return a call Tuesday seeking his comments on the recusal.

Texas Judge Steps Aside from 60 Cases at One Law Firm
A disabled client of a Texas law firm is reportedly feeling more secure after his counsel won a recusal motion that required the judge in his case to step aside. Meanwhile, the judge has now recused herself from all 60 of the cases that had been on her docket involving the law firm that represents this client.
Although Judge Yvonne Rodriguez, who sits in probate court in El Paso County, denied having any prejudice against attorney Terry Hammond or his law firm, she signed an order yesterday "removing herself from all cases involving the Hammond Townsend Allala law firm," writes the El Paso Times. This sweeping recusal had been sought by Hammond, the newspaper notes. Another judge granted late last year Hammond's motion seeking Rodriguez' recusal in the case of Juan Carlos Hurtado.
December 2007 US Observer By Lou Ann Anderson
(Click on link below to read the full story)
http://www.usobserver.com/archive/dec-07/texas-grave-problems.htm

Grave robbers. Tomb raiders. Cronies who plunder and rape estates. These are characterizations used to describe experiences with the Texas probate system. Guardianships, trusts and wills are vehicles commonly used to perpetrate Involuntary Redistribution of Assets (IRA) actions. Trusts and wills can lead to modern day grave robbing, guardianships can allow looting of an individual's assets during their lifetime.
It can happen outside a legal venue or with full oversight of the courts. As people get older or incapacitated, the potential for IRA targeting increases. IRA practitioners can be a known, trusted family member or friend or a stranger who works their way into a person's life gaining their confidence along the way. It can involve lawyers, accountants, "professional" administrators or guardians and others.
People knowledgeable of the Texas probate business tell how making a living off the extraction of estate assets is an organized industry. How tragic to realize a lifetime spent accumulating assets and then clearly designating their final distribution can position one's rightful heirs as targets for Involuntary Redistribution of Assets practitioners. Incapacitation or death should not signal "open season" on assets. It should not mean that when a person can no longer speak for him/herself, their wishes should be disregarded with the fruits of their labor awarded to parties unconstrained by ethics and adept at manipulating our legal system.
Fees paid to probate lawyers unreported
July 11, 2007
Houston Chronicle By LISE OLSEN
Resources
Complete coverage
More than a dozen years after the Texas Supreme Court demanded the disclosure of fees ordered paid by probate judges to court-appointed attorneys, the corruption-fighting measure has been ignored by some of the state's biggest counties, a Houston Chronicle investigation has found.
The law requires that court clerks report every fee of $500 or more awarded by a judge.
At least $1.8 million in probate court-ordered payments went unreported from 2003 to 2005 or were awarded to people who were not identified by name, based on the Chronicle's review.
After several court corruption scandals, the Texas Supreme Court enacted the rule in 1994 to fight cronyism and favoritism. The court ordered county clerks to file monthly reports to spotlight and limit a judge's power to order excessive fees to lawyer friends.
Large counties on list
But the Chronicle found that clerks in six of the state's most populated counties — Travis, Bexar, El Paso, Hidalgo and Galveston — had failed to fully follow the rule in recent years, based on reports filed with the Office of Court Administration. (The OCA has not yet provided the Chronicle with requested reports from Denton County, but an office spokesman in Austin says those reports have been filed with the OCA.)
Texas probate judges have sweeping power to take money out of private savings to pay attorneys in cases involving wills, guardianships, trusts and related matters.
Though the public picks up the tab for the poorest, most payments come from savings and inheritances.
Perry ''Bit" Whatley, 84, a former Baytown refinery worker and lifelong Texan, spent his final days in self-imposed exile, a fugitive from a more than two-year-old fight with the state probate courts.
Whatley was living in Arizona when he died, but it was not where he wanted to be, away from his home, cut off from his family and his $2 million fortune.
It was an unlikely, but perhaps unavoidable, end for the retired machinist, a frugal man who had wisely invested his savings in Humble Oil, which became Exxon, then Exxon Mobil. The investment made him a millionaire nearly twice over, and yet for 20 years after his retirement he lived a simple life in a simple Baytown bungalow until last summer, when he fled the jurisdiction of Harris County Probate Court.
Questions, Allegations Surround Texas Probate Courts
July 9, 2007 By LISE OLSEN

Copyright 2007 Houston Chronicle
(Click on link below to read the full story)

http://www.chron.com/disp/story.mpl/metropolitan/4915326.html



A Houston Chronicle investigation of hundreds of records and thousands of court-ordered payments, as well as interviews with judges and lawyers, found evidence of questionable billings and favoritism in Texas probate courts — with the most troubling examples in Harris County.
The Chronicle documented cases in which probate judges allowed appointees to charge more than $200 an hour for nonlegal work, including selling cars, visiting pawnshops and arranging to get the lawn mowed.
Earlier this year, one Harris County judge approved paying $1,000 in fees to a lawyer for attending her ward's funeral and burial.
In several complex cases, judges approved unusually high fees as well as questionable deals and expenditures, the newspaper found.
Statewide, 2,000 lawyers report they primarily practice probate law. But, according to a Chronicle analysis of approved court fees over three years, a handful of attorneys handled the most lucrative probate court deals.
The Texas Code of Judicial Conduct says judges should avoid "favoritism and nepotism." Jurists are further instructed to avoid regularly conducting business with those likely to appear in their court.
Yet the Chronicle found top probate-court appointees in Texas included a judge's son, ex-probate judges and ex-court employees, judges' campaign treasurers, judges' close friends, former law firms and investment partners.
Statewide, many judges agree that their biggest appointments go to a handful of attorneys. But several said that by using a small, well-known group of appointees, they can better protect vulnerable individuals and families who seek help in their courts.
The Texas Code of Judicial Conduct does not spell out what kind of favoritism is prohibited. Though judges agree they cannot appoint their own wives or children, the rules on other relationships are less clear. Review comes only if a judge receives a rare formal complaint.
In the past decade, only one sitting probate judge has been disciplined for appointing friends or family, Probate Judge Don R. Windle of Denton County, who was reprimanded last year for appointing his wife and his investment partner.
Intersecting
In probate court, professional association and financial benefit often intersect.
Lawyers and accountants who do probate work depend on judges to assign them cases that will pay substantial fees, sometimes hundreds of thousands of dollars. And probate judges rely on many of those same lawyers and accountants to financially support their campaigns when it's time to run for re-election.
July 9, 2007

Houston Chronicle

By LISE OLSEN

 
Relatives trying to end financial dispute say they found a patronage system that cost them
August 16, 2006 The Dallas Morning News By Lee Hancock
(To read full story click on link)
http://www.dallasnews.com/sharedcontent/dws/spe/2006/4949swiss/

The Gothic tragedy that reporter Lee Hancock unfurled in The Dallas Morning News this week plays like a Swiss Avenue version of a Hollywood noir classic. Frail, faded beauty queen Mary Ellen Bendtsen, trapped by her own dowager-empress vanity and grandiose fantasies, fell prey before her death to a pair of grifters who appear to have conned her heirs out of an Old East Dallas mansion moldering and crumbling like Miss Havisham's wedding cake. Anybody who asks, "Whatever happened to Mary Ellen Bendtsen?" had better sit down and have a stiff drink before the bumpy telling. As Hollywood-florid as the Bendtsen saga is, the dilemma in this remarkable story is …

Heirs of 2 sisters found: Oklahoma cousin to contest will that named caretakers beneficiaries